Steve Derrick Mobley Jr.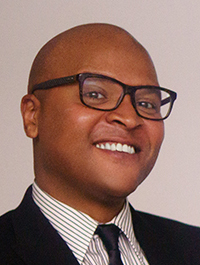 Steve D. Mobley, Jr., is a proud native of Washington, DC and has dedicated his life to enhancing the post-secondary educational experiences of underrepresented students. Steve has extensive experience in the field of higher education. He is currently the Associate Director of the undergraduate program at Georgetown University's McDonough School of Business. Prior to arriving at Georgetown, he held appointments in academic affairs at the University of Maryland and taught courses in The College of Education, Undergraduate Studies, and the Academic Achievement Programs (A TRiO Initiative). He  earned his B.A. in Communication & Culture from Howard University. Upon graduating from Howard he completed his Master's in Higher Education Management from the University of Pennsylvania, and most recently he earned his Ph.D. in Higher Education from the University of Maryland. His scholarly work has also garnered national attention as he is the recipient of two national dissertation awards. His dissertation, Difference Amongst Your Own: The Lived Experiences Of Low-Income African-American Students and Their Encounters With Class Within Elite Historically Black College (HBCU) Environments has received recognition from the American Association of Blacks in Higher Education (AABHE) and the National Association of Diversity Officers in Higher Education (NADOHE) respectively.   
As of August 2016, Steve is an Assistant Professor of Higher Education Administration at The University of Alabama. His research focuses on the contemporary placement of historically Black colleges and universities (HBCUs). Particularly, Steve's work underscores and highlights the understudied facets of HBCU communities including issues surrounding race, social class, and student sexuality.