ELEVATE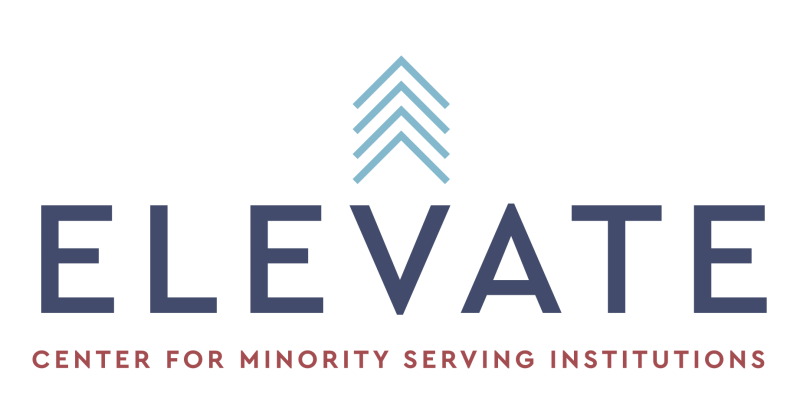 MSI faculty members are life-long learners and educators who are constantly in pursuit of personal and professional excellence. In an effort to support the ongoing development of early-career MSI faculty, the Rutgers Center for Minority Serving Institutions will draw from our expertise to offer ELEVATE.
Supported by a grant from the Arthur Vining Davis Foundations, ELEVATE will bring together early-career MSI faculty to further equip them with support, training, and an opportunity to create a close-knit network of peers. This three-day program will provide early-career MSI faculty with a unique professional development experience that will do the following:
Enrich Learning
Fellows will have the opportunity to further develop their skills through workshops that will cover academic writing, grant writing, teaching, and mentoring. ELEVATE will further enrich fellows' learning by providing sessions geared towards helping early-career MSI faculty navigate the professoriate.
Enhance Visibility
Two key goals of the Center are to elevate the educational contributions of MSIs to ensure their participation in national conversations and to increase rigorous scholarship on MSIs. Through their rigorous research, MSI faculty members contribute to fulfilling these goals. Thus, ELEVATE will offer workshops that will further fellows' skills in producing and publishing MSI-related research. Knowledge obtained from these workshops will allow early career MSI faculty to enhance the visibility of MSIs in national conversations by producing high-quality research.
Train Educators
All ELEVATE workshops will serve as training for early-career MSI faculty to enhance their capabilities as researchers, scholars, and educators. Bringing together MSI faculty and providing training in key areas will perpetuate the goals of the Center by giving MSI faculty a space to build partnerships across MSIs that will increase efficiency and optimize resources.
---
Applications for ELEVATE 2023 are now closed.
---
Testimonials from Past ELEVATE Fellows: 
---
"I arrived at ELEVATE wondering if the tenure track was right for me. I left knowing it was the right path. ELEVATE helped to equip me with a new skill set, mentors, friends, and insights to help me be successful in higher education." - Kerri Malloy, ELEVATE Fellow 2022​​
"I thoroughly enjoyed my experience at ELEVATE. It was a pleasure to meet colleagues who also understand the joys and challenges of working at an MSI. I appreciated the candidness of the mentors and their guidance in helping us to navigate the pathway to tenure." - Elena Venegas, ELEVATE Fellow 2021​
"Participation in ELEVATE was a life-changing experience for me. Strategies gleaned from colleagues provided a clear pathway for my work as an early career scholar. I am grateful for the opportunity." - Stacye Blount, ELEVATE Fellow 2015​
"The ELEVATE facilitators were an inspiration to me. It's one thing to hear about the successes and good opportunities that lined a role model's road, but it's quite another to hear about the mistakes, the challenges, and the self-doubt on the road to tenure. Hearing about their experiences made me feel less isolated and more empowered to overcome my own struggles." - Jenny Link, ELEVATE Fellow 2022​​
"ELEVATE was an opportunity to gather with colleagues across the country who have similar, yet different experiences.  MSIs are unique, in terms of student body and much more, so it is great to bond with others who understand the beautiful struggle." - Omari Jackson, ELEVATE Fellow 2021​
"As an inaugural ELEVATE fellow, the experience changed the trajectory of my entire career. I now have a network of scholars with whom I do research, service, and, most importantly, LIFE. Being asked to return to ELEVATE as a mentor for the past several years has been the highest honor, and it is my commitment to reach back to serve in the spaces where I was welcomed when I needed guidance and encouragement as a junior faculty member navigating the politics of the tenure and promotion process. It is like coming home each year, and I am grateful for the ELEVATE family." - Cheron Davis, ELEVATE Fellow 2015