Roderick Heath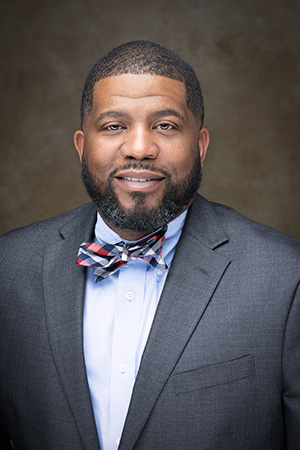 Roderick T. Heath is the Assistant Vice Chancellor and Dean of Students at Fayetteville State University, focusing onbuilding sustainable programming and a student retention-based campus. Before working with Fayetteville State University, Roderick was the Director of the Men's Achievement Center and African American Male Initiative in the Division of Student Affairs at North Carolina Central University. He was responsible for assisting students with academic, social, emotional, professional, and cultural development in this capacity. 
Before joining North Carolina Central University in 2015, Roderick worked as a Fatherhood Coordinator for the State of North Carolina, Gang Outreach Coordinator for the Durham Police Department, Education Supervisor for Durham Housing Authority, High School Graduation Counselor, and Dean of Students for a K-8th Charter school. He is a first-generation 2006 graduate of North Carolina Central University, where he majored in Mass Communications.
Roderick received his Master of Education from Wingate University in 2010 and his Doctorate of Higher EducationLeadership from Fayetteville State University. He has a passion and dream of helping at-risk youth gain control of their future. His objective is to utilize his dedication to assisting students in developing social and emotional skills to help their educational journey. Roderick strives to be an articulate communicator while effectively interacting with diverse populations of students at various academic levels. 
Outside his Fayetteville State University duties, Roderick's company, The Higher Education: Black Male Collective, provides consultation services to low-income and at-risk youth. In his personal life, he is a father, husband, and an active member of Omega Psi Phi Fraternity Inc.