Peire Wilson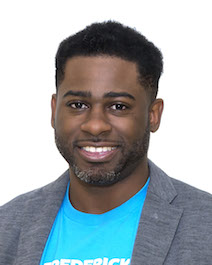 Peire Wilson is a Pop Culture Analyst with Source3, an intellectual property firm located in New York City. His work is centered on copyrights, intellectual property law, and arts education. He is a native of Virginia, where he studied classical and theatrical voice. In 2006, he attended Norfolk State University, where he pursued a Bachelor of Arts in Music Education. In 2010, he relocated to Florida, where he began his work in civil service. There, Peire worked with the organization Urban Professional Leaders in Florida Tampa, providing professional, educational, and cultural development to African American and Latino LGBT youth.
After five years, Peire relocated to New York City to pursue a degree and career in intellectual property law. In 2016, he joined the organization Broadway Serves to address the social climate of the time. Joining forces with Columbia Law School, Peire and the organization launched Broadway for Black Lives Matter. This collective became a public forum for community activists, politicians, art leaders, and educators to discuss solutions regarding political reform, police brutality, and social responsibility for artists.
Peire currently attends LaGuardia Community College where he combines his expertise and leadership skills to serve as a tutor and peer mentor for incoming freshmen with remedial math needs. He will receive an associate degree in applied science in the field of paralegal studies in spring of 2017. He is the inaugural scholar intern at the Museum of Modern Art, where he provides copyrights and permissions for incoming exhibitions and creates marketing strategies to get more New York college students involved in art history. In the fall of 2017, he will continue his schooling at New York University Steinhardt, where he plans to obtain a Bachelor of Arts in Music Business. In 2016, Peire was selected as an inaugural Frederick Douglass Global Fellow to study abroad in London during summer 2017. His platform is to bring awareness of study abroad and intercultural studies opportunities to students of color.