Natalie Passov
Program Communications and Research Coordinator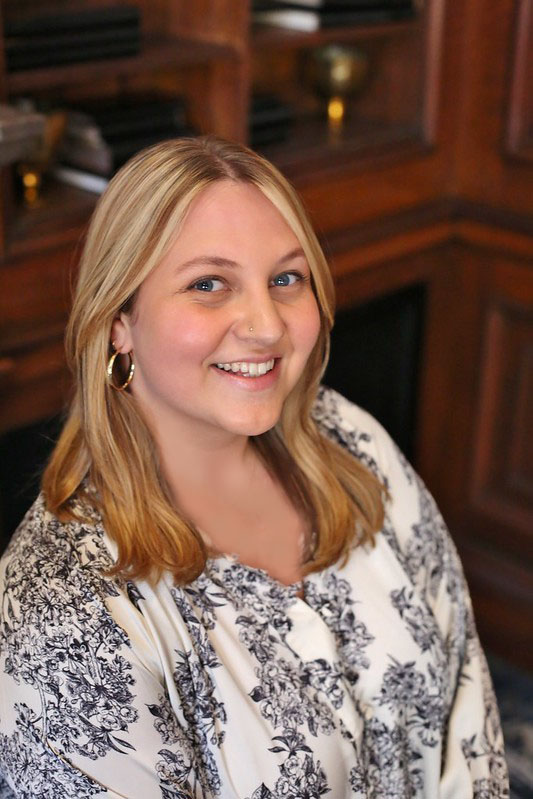 Natalie Passov is an innovative and dynamic communications professional, public relations specialist, and graphic designer. Her work is rooted in using storytelling, research, and strategic communication to shape policy and practice.
Currently, she serves as the Program Communications and Research Coordinator for the Rutgers Center for Minority Serving Institutions and the Samuel DeWitt Proctor Institute for Leadership, Equity, and Justice. In her role, she manages and oversees all communications efforts and works closely with research teams to to elevate the educational contributions of Minority Serving Institutions (MSIs) and increase rigorous scholarship on higher education to ensure a more just and equitable education landscape.
A native of Boston, Massachusetts, she is a graduate of the University of Massachusetts Amherst, where she obtained her B.A. in Women, Gender, and Sexuality Studies and Communication, as well as a certificate in Nonprofit Operation. She is currently pursuing her M.A. in Communication and Media with a specialization in Public Relations and Corporate Purpose and Social Impact at Rutgers University. A first generation scholar, Natalie is an advocate for K-12 and postsecondary education reform and continues to fight for this in her personal and professional life. In her free time, she enjoys live music, contemporary art museums, and the outdoors. 
Contact Natalie at natalie.passov@gse.rutgers.edu.