Martin Lemelle Jr.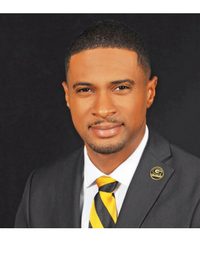 Martin Lemelle Jr. is the Executive Vice-President and Chief Operating Officer at Grambling State University, a strategic leader, and an accomplished professional with remarkable interdisciplinary acumen. Lemelle is a respected change agent, with a proven track record of organizing and developing teams with superior performance. Noted for his transformative ability to engage individuals at all levels of an organization, Lemelle's communication skills are among his greatest assets. 
As a competent practitioner of fiscal management, Martin has managed finance and operations for organizations including the U.S. Senate, PricewaterhouseCoopers, IBM, General Electric, Dean Foods, and Industry Retail Group. Martin is certified in Lean Six Sigma process improvement and has successfully managed operating budgets valued at a cumulative $6.5 billion. 
After a successful career in the corporate sector, Martin entered the field of higher education with a focus on applying the principles of business to the enterprise of education. In his current capacity as Chief Operating Officer at Grambling State University, Lemelle is responsible for strategic planning in collaboration with the President and ensuring efficient operations for a growing student population of over 4,800 and 500 employees. Martin is a graduate of Grambling State University with a B.S. in Accounting. He received his M.B.A.  from George Washington University in Washington, D.C.  To Martin, "the only way to achieve excellence in anything is to give it everything", and he truly gives life his all.