Marilú Marcillo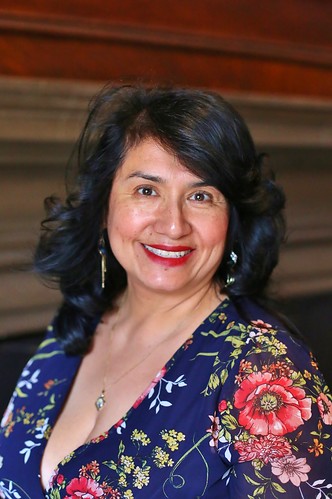 Marilú Marcillo is the Dean of the School of Business & Information Sciences at Felician University, where she overseas both the undergraduate and graduate curriculum, joining Felician in August 2022. She was the former Chair of the Business Administration Department and a tenured Associate Professor of the Frank Guarini School of Business at Saint Peter's University. Her areas of expertise include Business Ethics, creating a sustainable organization through employee treatment & development and International Management. 
Marilu is the former director of the Office of Diversity, Equity and Inclusion at Saint Peter's University. Murilu currently serves on the board of directors for the LINDA foundation, the New Jersey Performing Arts (NJPAC) Latino Council to promote the arts amongst Latinos, and she is a lifetime board member for GLACO Foro Educativo. Under the auspices of the Consulate Generals of 26 governments of Latin America, she works on issues related to educational needs of these immigrant communities in the U.S. In March 2018, she became a special envoy for Education & Social Entrepreneurship for the United Nations office of El Salvador. 
Marilu graduated from Alfred University in 1990 with a Bachelor of Science in Business Administration, where she attended on a full academic scholarship. Upon graduation, she went to work in various capacities for 16+ years at 3M Company, Jostens Corporation, and Automatic Data Processing (ADP) Corporation. While working, she earned her Masters in Business Administration from Centenary University in New Jersey, and her Doctorate of Management from the Institute for Advanced Science at Colorado Technical University, where she concentrated in Environmental and Social Sustainability.