Kenneth K. Saunders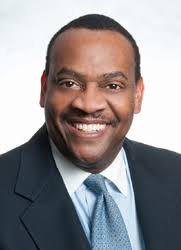 Kenneth K. Saunders is a senior educational specialist. He currently serves in a consultative capacity for institutions and individuals in which he draws on his broad-based and comprehensive work across academic institutions with wide-ranging experiences in operations, strategy, administrative leadership and building effective work teams. He has excelled at a variety of leadership positions at several four and two-year educational institutions, including Illinois State University, Howard University, University of Michigan, State University of New York at Old Westbury and Nassau Community College.
Kenneth has an exceptional portfolio of experiences in diverse educational settings having served in critical leadership positions responsible for educating and growing the finest young minds, including those who have traditionally been underserved and those in great need of educational support. Most recently, Kenneth completed a seventeen-year tenure at Nassau Community College, serving in several administrative capacities, including Vice President of Academic Student Services, Executive Vice President, Officer-in-Charge and Acting President.
Kenneth holds a B.A. in Psychology and German from Bowling Green State University, an M.Ed from Howard University, a Ph.D. in Education, Higher Education Management and Leadership from the University of Pennsylvania, and intense training at the Institute for Educational Management at Harvard University. Furthermore, he has academic and professional training and/or experiences at institutions throughout the United States and across the globe including Austria, Lebanon, and Ghana.
Kenneth has been recognized by a sundry of community, civic and educational organizations for his notable contributions to higher education.