Jonathan Gayles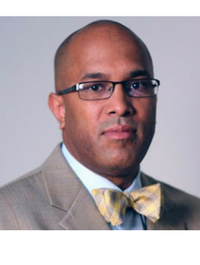 Jonathan Gayles is Professor of African-American Studies at Georgia State University in Atlanta, Georgia. He earned his B.A. in Psychology from Morehouse College, M.S. in School Psychology from Winthrop University and Ph.D. in Applied Anthropology from the University of South Florida. His primary areas of interest include the anthropology of education, Black masculinity, and critical media studies. 
A committed teacher, Gayles' students have won multiple awards for their undergraduate research and he has successfully guided many students through the department's Master's Degree program in African-American studies. His work is represented in peer-reviewed journals in anthropology, African-American studies, education and popular culture.  Most recently, he has produced two documentary films: White Scripts and Black Supermen: Black Masculinities in Comic Books (California Newsreel, 2012) and The E-Word: Ebonics, Race and Language Politics (Films Media Group, 2016). White Scripts has garnered many awards including the 2012 Outstanding Documentary Feature from the Popular Culture/American Culture Association.
Gayles has presented his work across the United States and internationally including Nigeria, London, Lisbon, Grenada and Barbados. In addition to department, college and university service, he served as the inaugural Associate Dean for Undergraduate Learning in the College of Arts and Sciences. In this role, he developed a number of initiatives that increased the college's engagement of the university strategic plan and enhanced the college's investment in undergraduate student success. He also served as Associate Provost for Institutional Effectiveness, successfully leading the university through the demonstration of its consolidation with the former Georgia Perimeter College – the largest consolidation in the history of the university's accreditor.