Francine Toliver Edwards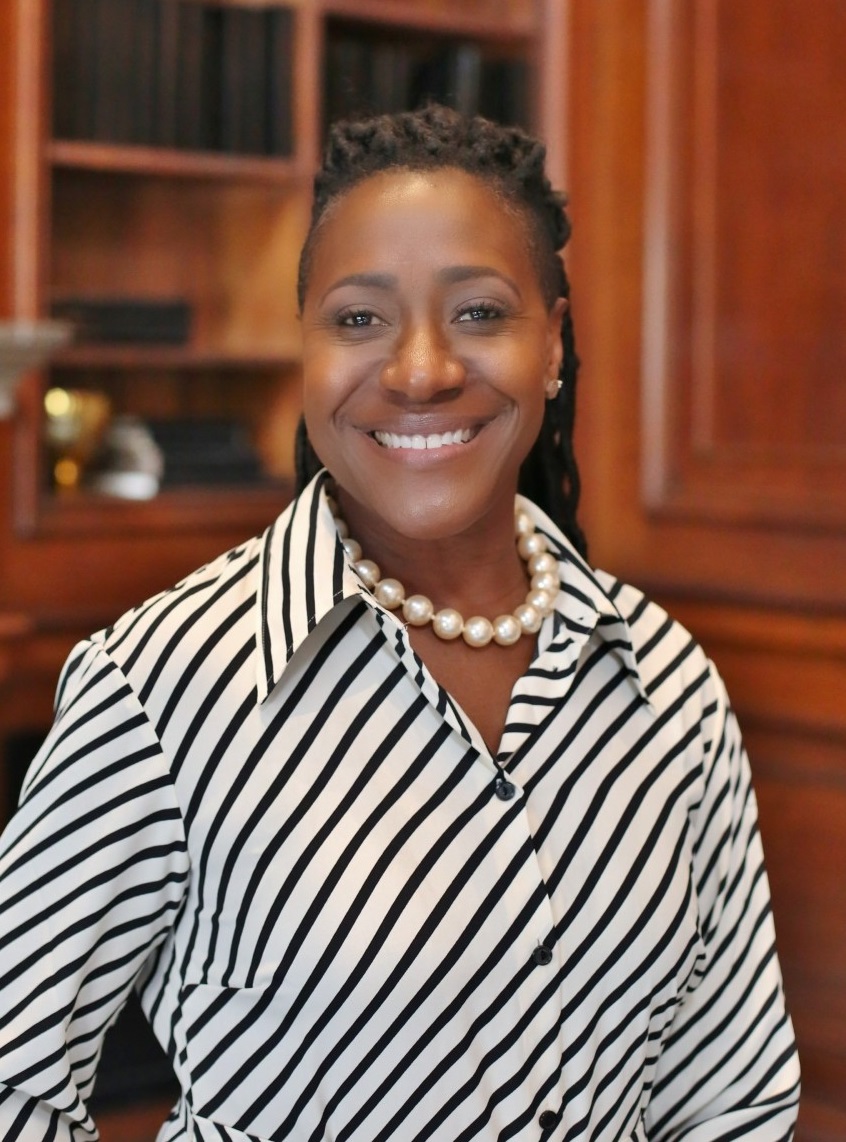 Prior to being elevated to the role of Deputy Chief Administrative Officer, Francine served as the founding Dean of the College of Humanities Education and Social Sciences, managing a multimillion-dollar operating budget, five academic departments, a lab school and innovation center.
Francine has over a dozen leadership, organizational development and scholarly publications and has presented research for AEJMC, The National Communications Association, and The International Organization of Social Science and Behavioral Research. She also holds a certificate in Women in Educational Leadership from Harvard University and is a member of the Rutgers Aspiring Presidential Leadership Program (Third Cohort).
The leadership capacity and commitment to student success that Francine possess was instrumental in Delaware State University's transition to remote learning during the pandemic. As a member of the Middle State Accreditation Team and part of the University's acquisition of Wesley College, Francine understanding of data, student retention, and her ability to lead in a dynamic environment makes her one of Delaware State University's rising stars. In addition to her academic and executive leadership accolades, Francine and her team won the University's first ever Telly Awards© for the production of the 2020 Virtual Commencement Exercises and the 2020 Virtual Black History Month Celebration.
With over 20 years of experience in organizational development, Francine performs needs assessment in order to assist with the development of training policies and programs, helps organizations to pivot, engage in ideation, and leverage performance and efficiency. She has worked with Baltimore City Community College, Delaware State University, Ethiopian Airlines, CPCU, The City of Alexandria Fire Department, Howard University Hospital, Connection Community Church, UTC, Soroptomist International and District of Columbia Police Department.
Prior to entering the academic area, she worked for the District of Columbia Department of Health, as a lead public information officer where she launched several city-wide heath campaigns including an Asthma partnership with the Washington Mystics, HIVAIDS awareness, and community-based prostate cancer awareness.
Edwards received a BA in Communications from James Madison University, a Master's in Strategic Communications from Bowie State University and a PhD in Organizational Communications from Howard University and has been certified by the Harvard Women in Leadership Certificate Program. She has given two TEDx talks on race and ethical digital content creation.