Erin F. Barnes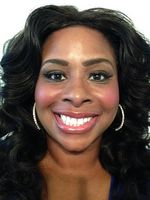 Erin F. Barnes is an Assistant Professor and Internship Coordinator in the Rehabilitation Counseling Program at The University of Texas at El Paso. She earned her Ph.D. in Rehabilitation Counselor Education from the University of Iowa in 2011. 
Erin's primary research interest is knowledge translation. Her research spans international borders, including India and Italy. In India, Erin worked closely with the Satya Special School in Pondicherry to evaluate the structure of their group home for children with disabilities. She made recommendations to improve structure and organization, emphasizing the need to assess client-specific outcomes using constructs such as quality of life and activity participation. She has published extensively about issues related to diversity and professional identity development among rehabilitation counselor trainees. Erin's teaching integrates Community Engaged Scholarship, and she has been successful in working collaboratively with diverse community agencies and populations to help their clients to achieve economic independence.
Clinically, Erin has worked in diverse roles to perform rehabilitation counseling-informed practice. Her job titles (e.g. 11th Hour Advocate for Hospice, Rape Victim Advocate, Smoking Cessation Counselor, Probation/Parole Officer, Grant Coordinator, Employee Assistance Program Counselor, and Rehabilitation Assistant) reflect the breadth and depth of her experiences. She is currently providing pro bono services to individuals and families in her community.