Carmen E. Crusoe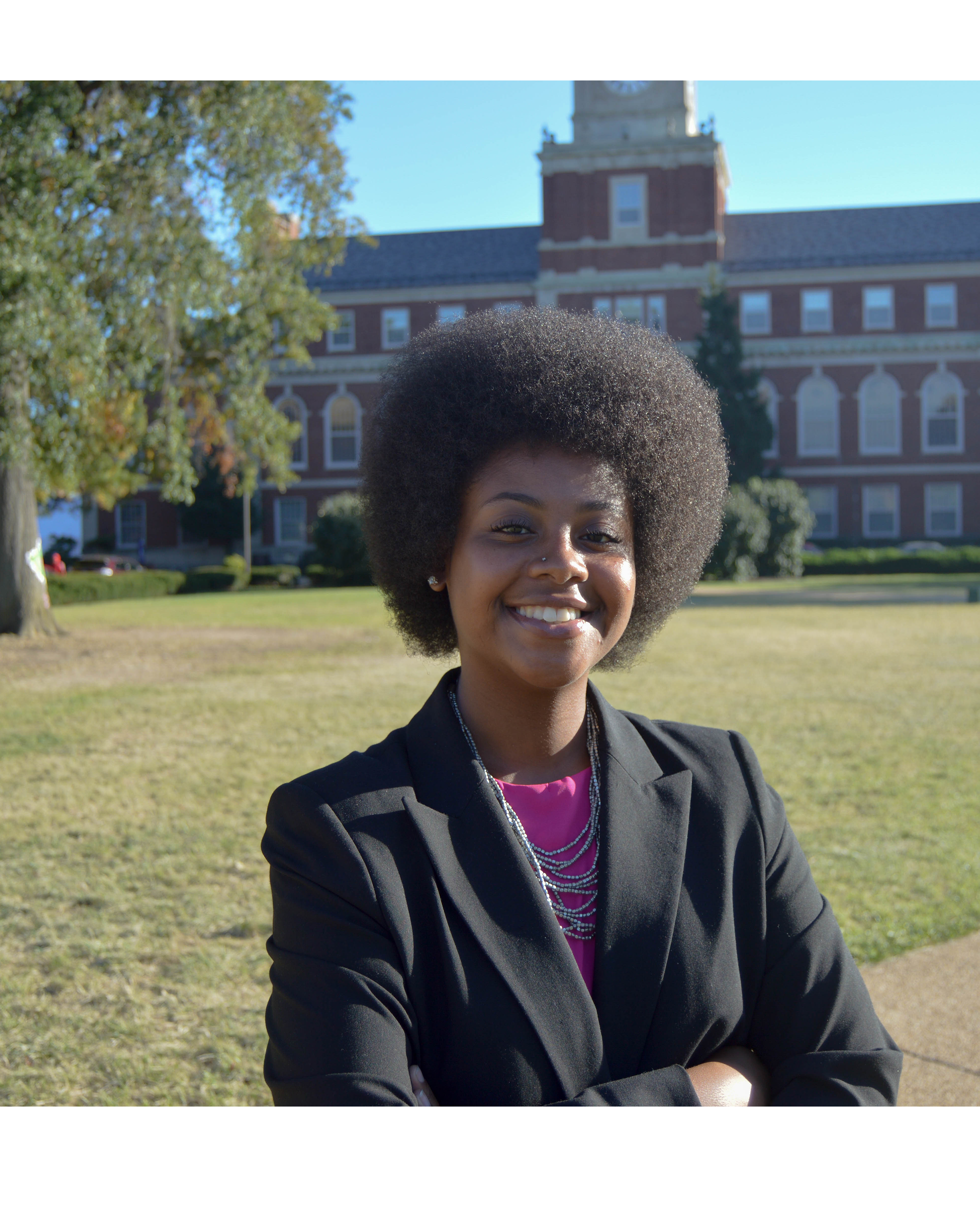 Carmen E. Crusoe is from Naperville, Illinois. She is a sophomore, double major Africana Studies and Political Science student at Howard University in Washington D.C. Carmen aspires to obtain a Ph.D. in Africana Studies and to one day become a professor at a leading research institution of higher learning. As a freshman this past summer, Carmen had the unique opportunity of working as a paid intern at the Office of Open Society Foundations as a Criminal Justice Reform Research Assistant. As a Research Assistant, she had the opportunity to attend and participate in several high-level meetings and discussions on Capitol Hill, engaged in discussions with other advocacy groups such as The American Civil Liberties Union (ACLU) on a variety of topics to include mass incarceration, sentencing disparities, women's incarceration and many more. This experience immersed Carmen in Washington D.C.'s political sphere, and she had the opportunity to meet many influential members in politics. Carmen is a member of the Howard University College of Arts and Science Honors Program, National Society of Collegiate Scholars, and a member of the 7th Class of the Freshman Leadership Acade. She is also actively involved in several national and community organizations in the D.C. area.
Carmen places a high value on the acquisition of knowledge. To Carmen, knowledge is a quest for the truth of which she is in endless pursuit. As a young, Black woman, Carmen believes her liberation is inextricably linked to her claiming global citizenship. Carmen wishes to see for herself the truths of other worlds and yearns to connect to the global community that reflects her image. Carmen is a poet and spoken word artist. At the conclusion of her study in South Africa, Carmen plans to write and produce a ten poem series that encapsulates the experience of the 2018 Frederick Douglass Global Fellowship in Cape Town, South Africa. Carmen cannot wait to share her poem series with all those who wish to celebrate the wonderful opportunity she and the other Douglass Fellows will cherish for a lifetime.
Carmen is absolutely overjoyed to be selected as a 2018 Frederick Douglass Global Fellow traveling to Cape Town, South Africa! Carmen knows this opportunity will allow her to engage in international fellowship, expand her worldview, and further propel her into a role as a global leader.