Adriel A. Hilton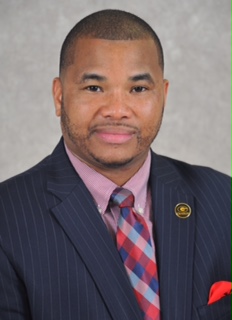 Adriel A. Hilton, Ph.D. is dean of students and diversity officer at Seton Hill University in Greensburg, Pennsylvania.  Recently, he served as director of the Webster University Myrtle Beach Metropolitan Extended Campus. As the chief administrative officer, he worked to implement programs and policies to achieve Webster University's overall goals and objectives at the extended campus. In the past, Adriel has served as chief of staff and executive assistant to the president at Grambling State University and assistant professor and director of the Higher Education Student Affairs program at Western Carolina University. 
Adriel was the inaugural assistant vice president for inclusion initiatives at Grand Valley State University. He honed his expertise in higher education administration and teaching at Upper Iowa University (UIU) as executive assistant to the president and assistant secretary to the board of trustees. He was that school's first chief diversity officer and an adjunct faculty member at both UIU and the University of Northern Iowa. 
Adriel is a noted scholar. As a Frederick Douglass Teaching Scholar at Clarion University of Pennsylvania, he taught and developed academic programs within the Office of the Provost. Previously, he served as the first public policy fellow at the Greater Baltimore Committee, a leading regional organization comprised of civic and business leaders in Baltimore, Maryland. There he worked closely with advisors to research, develop, and advocate a public policy agenda to advance the organization's work in various areas, including access to health care. 
A prolific author and researcher, Adriel's research is published in refereed journals, such as Teachers College Record, Journal of College Student Development, Community College Review, Community College Journal of Research and Practice, Journal of Applied Research in the Community College, and the Journal of the Professoriate. His numerous service commitments include membership on the editorial boards of the renowned Journal of Negro Education and the highly acclaimed College Student Affairs Journal. 
Adriel holds a B.A. in Finance from Morehouse College, Atlanta, Georgia; a M.A.S.S., with a concentration in Public Administration from Florida A&M University, Tallahassee, Florida; a M.B.A. from Webster University, St. Louis, Missouri; and a Ph.D. in Higher Education, with a concentration in Administration, from Morgan State University, Baltimore, Maryland.